Welcome to Robin's Ice Cream Truck
Robin's Ice Cream Truck delivers ice cream and retro novelty candy from your childhood to most of Southeastern Connecticut, including Norwich, Griswold, Groton, Ledyard, and Waterford. Whether you are booking a birthday party, school event, or church function, this is a great way to add to your events. Please contact us to request a date for your next event.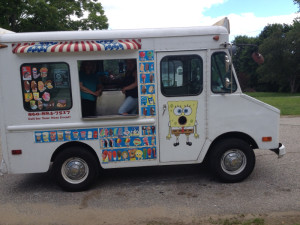 For nearly 40 years, Robin's Ice Cream Truck has been making memories for all ages.